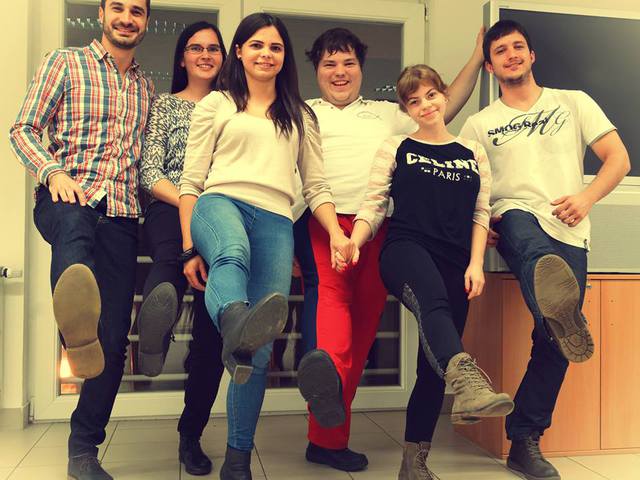 'In search for God!' and 'Crafts for Christmas'!
'In search for God' was the title of a 7-session-long course which was held in October and November. A little group met up regularly on Wednesday evenings in the Hotel Campus.
The aim of this course was to get to know the basic elements of the Christian faith. Every evening it was an exciting talk on the topic and discussion in groups . We should not forget the delicious dinner wich was provided every time by our hard-working staff.
It could not be possible without the help of the church members! 
We got absolutely positive feedback from the participants. They said they got a different aspect to view their faith and they ound every topic equally interesting! Which were:
God and images of God
The Bible, as the word of God
Who is Jesus?
Who is the Holy Spirit? 
Faith and Christianity
Prayer
What is the Church?
Our aim was to invite young adults, students who are interested in this topic and to tell them more about our God. And also to invite them to our congregation where they can learn more about God!
SOLI DEO GLORIA!!! 
CHRISTMAS CRAFT EVENIG
We held our Christmas Craft Evening this year too as usual. Members from our church and also those who live in the students' hostel joined us for on evening of arts and cafts, mulled wine and hot tea. We made beautiful christmas decorations as you can see on the photos.
It is always a time of laughter and joy and a place to talk more about our church and of course our Lord!
Thanks to all who helped us in any way!
This community has grown so much this past year! Thank you for all your help!!!
Szólj hozzá