Since September, Laci works full time in the Kassai Street Community. It means he handed over his work in the Böszörményi Street to two fellow chaplains, Gergő and Dóra.
They are the new (well, half year old) part time chaplains of the Böszörményi Street Community. Some of you might remember them from your visit last year. Let us share a few things about them, until you can meet in person in April.
Gergő is currently a Phd student in Theology, researching Tomas F. Torrance'c contribution to the Orthodox – Reformed dialog on the Trinity. Although this sounds very abstract, he works hard on finding out what does it has to say to our every day Christian life.
About his service he says: "As a pastor, I hope to help young university students unfolding their potentials in the manifold mission of God, meanwhile finding our common voice as a Christian community in the university context."
"This community enriches me in many ways. Every time we meet I learn something new about how God works in people's life and in our community particularly. It challenges me too, in a good way.It is very empowering to build something new together and see how it is growing." 
Gergő's studies only allow him a part time job. Until he finishes them, we have Dóra on board with us, so they make one full time chaplain.  
Dóra is a student herself, preparing for ordination in the Reformed Theological University of Debrecen.
"The University Congregation is the best place to learn about Practical Theology." She says. "Surrounded by exceptionally talented, committed and inspiring pastors as collages, being in the congregation with people in my age, watching a community grow from the beginning and having to serve God in this way even before I finish my studies, is just beyond everything I hoped for. I am so grateful to have this blessing in my life."
Well, Dóra and Gergő are not just partners in work, but in life too.
"We are getting married this May, so the hole Böszörményi Street Community is going to celebrate with us."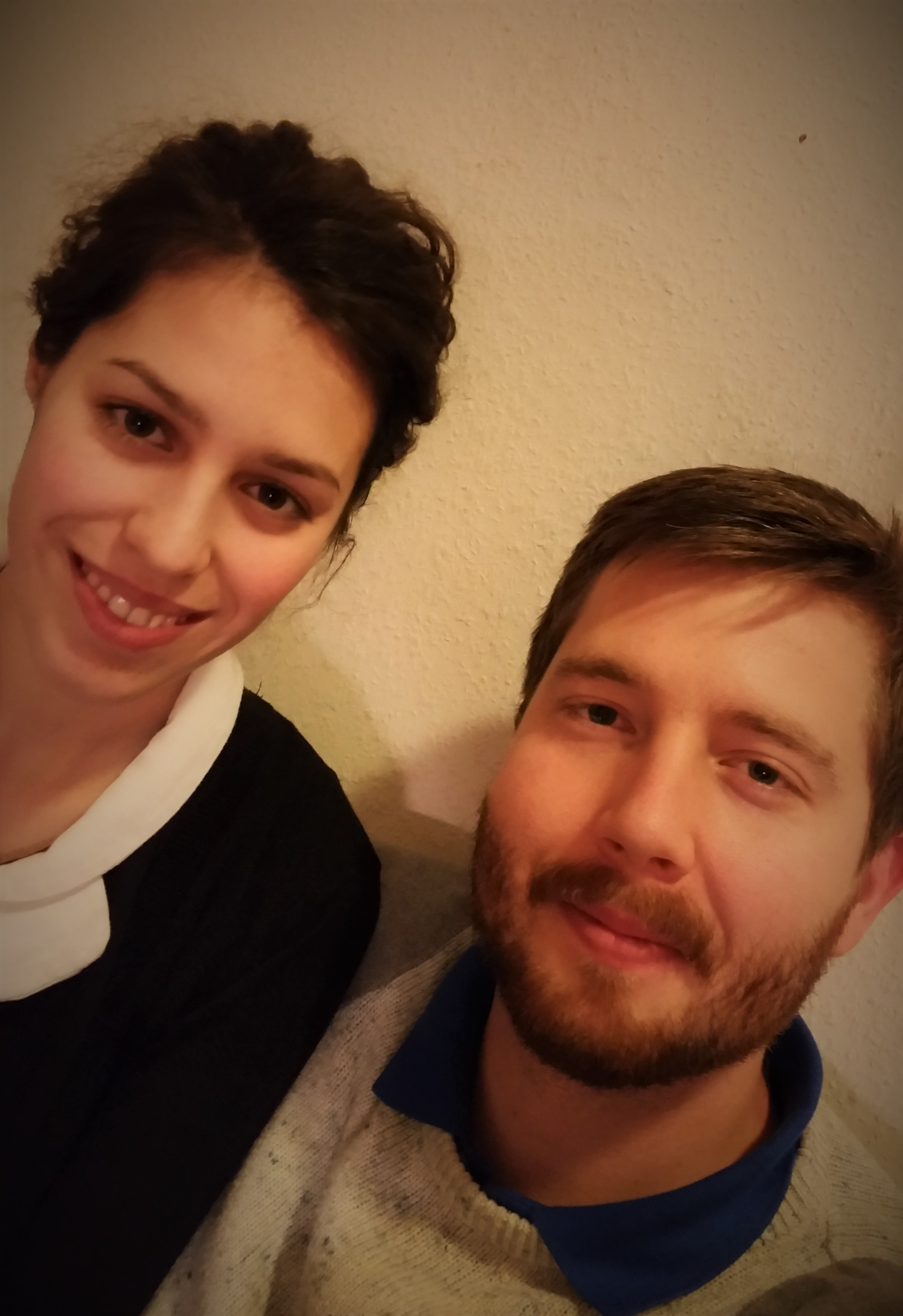 "We hope we can be good tools in God's hands. We pray a lot for enough wisdom, vision and strength to be the chaplains that this Community needs."
Szólj hozzá