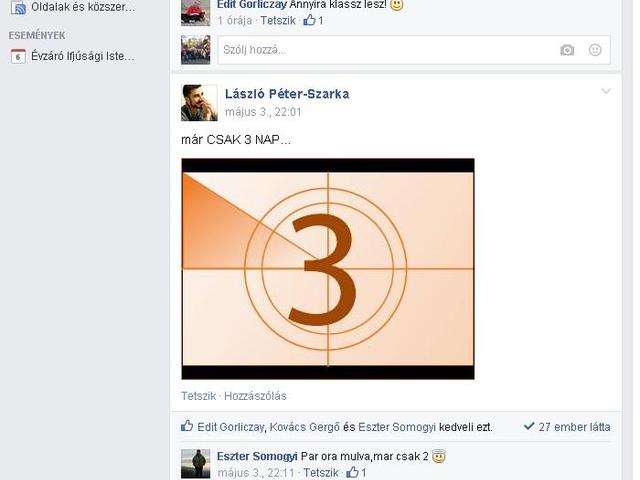 ... the three communities will be in one place at one time, on our first worship together! We are excited about meeting the seven of you in this great moment that will arrive very soon!
I just took a few screenshots of the posts that Laci wrote in the two facebook groups of the new communities, and put them together in one picture. At last the great countdown has reached the final day! From 7 p.m. we will count the hours :).
We are waiting for you!
Szólj hozzá