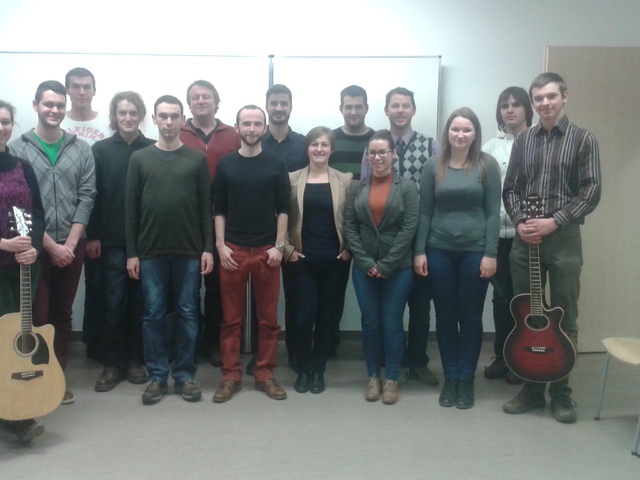 Our community publishes regularly its paper called Háló (Net), which brought out its latest issue with the intent to help students get to know us. Here you can read the article from which you can get a glimpse of our life as a community. This article is about the community of the Kassai street campus: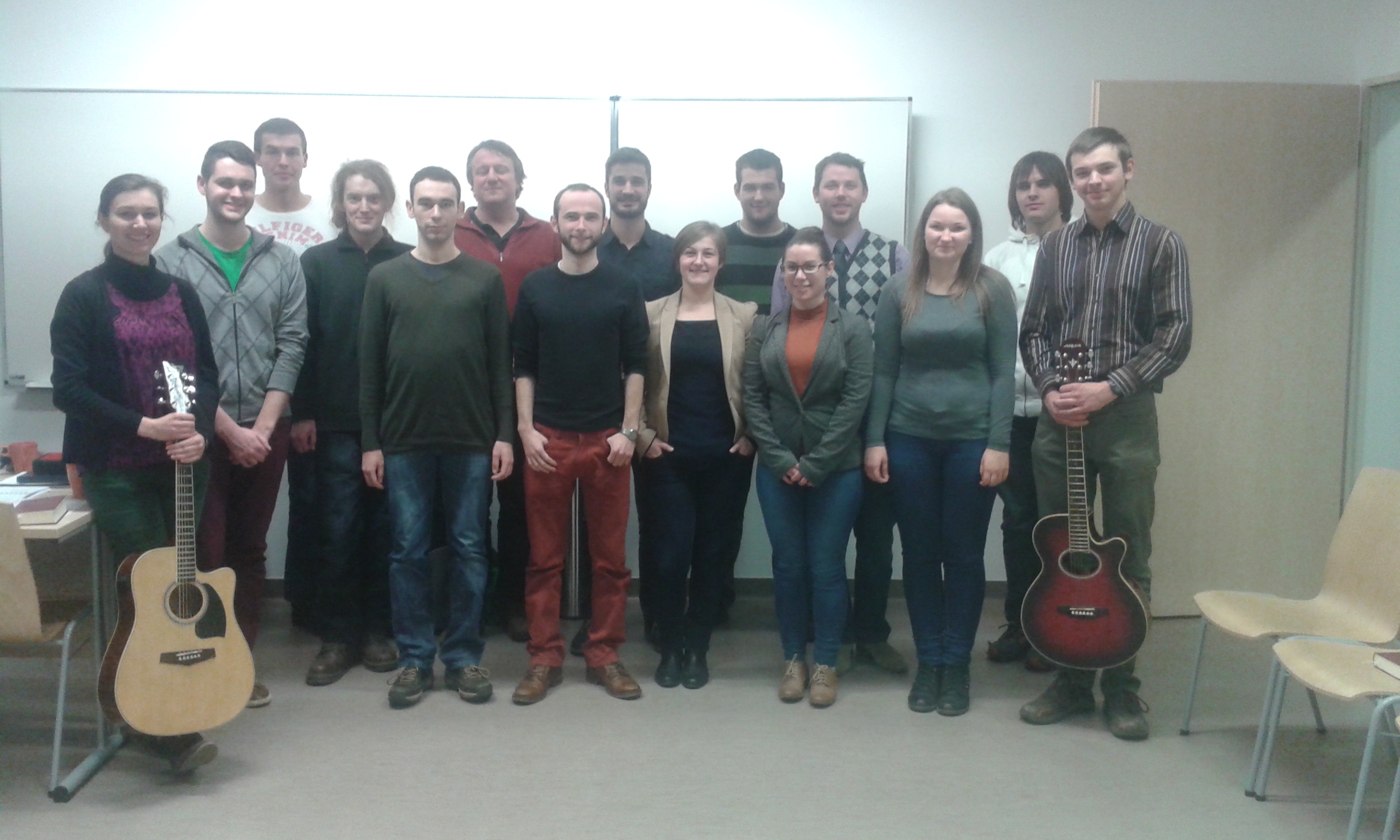 I would like to invite you for a walk on the Kassai street campus.  Did you just say you have been there before? Well, it is not an everyday walk, it is not the buildings and the park that you get acquainted with this time, but a whole community. There is a shorter and a longer way you may choose from. Are you ready to go?
1. The short way (which is sometimes longer than expected)
18:55 – You enter the building, Béci and Bence, two guys from the 'Welcome team' greet you with a big grin on their faces, offer you a songbook. Most faces may be unfamiliar to you, but do not worry, next week you'll be regarded as an old acquaintance, because new faces appear here week by week.
19:05 – Laci is one of the pastors, he will be the one speaking today. But before that we usually sing, the guitar accompaniment sets in the atmosphere. After singing we usually start with a game or with a passage read from the Scriptures. If you know Laci, then you also know that this is going to be awesome. You feel that you are part of everything that happens here and now.
19:45 – We are going to talk in groups about the Bible verses that Laci talked about. If you want to, this is the time when you can even raise your taunting questions. Last time when I raised one of my taunting questions, they were happy for it and a real conversation took place. Now you have the opportunity to get to know the 7-8 students with whom we are in a circle. I am really fond of them because they have questions and they share their thoughts, one can have real conversations with them!
20:30 – After talking in groups we gather again in a big circle, we find snacks or cookies on the table. After praying all together you can talk freely with anyone you want.
21:15 – Did you notice how time flew by so fast? It is time to pack up things now, but next week the walk will continue. Fine
2. The long way (for committed only)
16:30 – You run into Laci in front of room no. -1-132 in the building of the Faculty of Public Health. This room is the pastor's office, which we can define now as a youthful and somewhat messy, but snug room. Laci entrusts you with something, then he rushes away, but you also need to hurry a little bit, because you have to practise playing the guitar with Bepe.
17:00 – You run over to the Campus Hotel, because you usually cook together with the "Kitchen-fairies and elves". Gabi has already done the shopping and Anna is waiting for you already and you feel thankful. You take the ingredients and soon your busy hands begin to knead the dough. It's going to be delicious oat biscuit. As the raw biscuits go into the oven a sweet chocolate scent floats in the kitchen and the oven murmurs, but we cannot hear it because of the conversation and the laughs. Csabi sets in a cheerful atmosphere with his humorous stories.
18:30 – The prayer team has surely begun the prayer already because the biscuits did not catch in the oven. Moreover, they are so delicious you can hardly stop eating them all! Certainly, the team which arranges the chairs and lays the tables started its work in the room.
18:50 – You pack up things and leave the kitchen clean, walk over to the building of the Faculty of Informatics to room no. 102. Meanwhile you have time to talk with one of your Kitchen-fairy mates and realize how happy you are that you could get to know the miracles that she had lived through! D.C. al Fine
Szólj hozzá