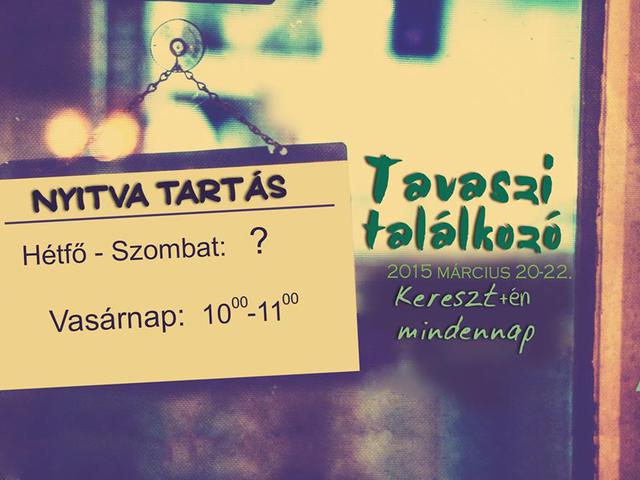 A huge crowd of students invaded the church last weekend. Well, of course it is an exaggeration, because the words 'crowd' and 'invaded' are not the proper ones here, but what you should understand from them is this: these students came with a great hunger for the Word of God and they were many compared to the past few years.
What happened here? you may ask. Well, it is the Spring Meeting of the University Churches from the Carpathian Basin that happened. Around 180 people – university students and pastors – got together to hear the Word of God about how we could live the christian life day to day. Hodossy-Takács Előd, PhD, Associate Professor of the Reformed Theological University of Debrecen, held three discourses with focus on the topic of everyday christianity and there were also seminars and leisure activities that students could participate in.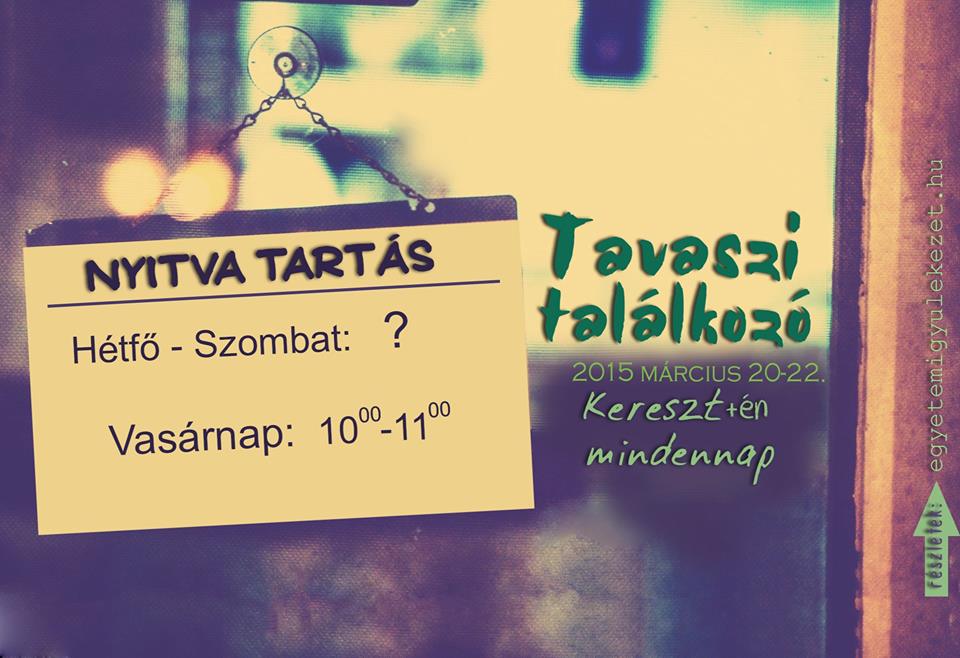 Opening hours: Monday – Saturday: ?, Sunday: 10am-11am; Spring Meeting 2015 March 20-22; The Cross + Myself every day / Christian every day (in Hungarian it is just a difference of a 'y' between the two meanings)
The students came from about 15 places, mainly from the 9 congregations of the different universities, but students that have no community at their university also came. Seven students came from our two new communities as well. I had little time to talk with two of these students who said that they were excited about being here and that they enjoyed it a lot. One of them had many questions even after the meeting and we shared thoughts about the weekend's topic yesterday before the Bible study. I am sure, that the meeting evoked thoughts, gave answers and raised even more questions in us.
We all hope that this weekend will have a long-term effect on our everyday life and that we will live in Christ and Christ in us… and not just on Sundays from 10 am to 11 am (or Monday/Wednesday evenings).
Szólj hozzá