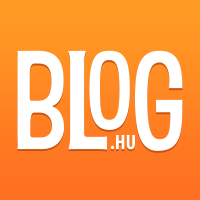 In the latest post I wrote about two days' teamwork and the main strategical topics that our team discussed on these two days. I wanted to write in this post about the next semester's concrete plans concerning the Kassai street campus. But I should'nt rush with that, because I still owe Dóri and Laci to make a record of other things they have also done this semester (well, of course I don't OWE them, but I want to show them how much I admire their perseverence and commitment). So here is a list of everything that I know they have done:
        

spreading the news of the new community on the Kassai street campus among students in September and calling them to be part of it

        

building relationships with students, academics and other staff

        

getting hold of a room for the Bible studies and of a room that Dóri and Laci can use as an office

        

holding the sandwich party as a first occasion to meet and to get to know each other better

        

collecting data on students' religiousness and views on the church, inviting the interested ones to our programs and building relationships with them through the surveying process

        

holding the weekly Bible studies, in which Dóri and Laci put a lot of work to make them interactive and let God to transform us 'by the renewal of our minds'

        

learning a lot about church planting at the City to City Europe conference held in Paris at the end of October

        

holding a series of discussions with the topic of life goals for students not interested in the Bible studies but interested in searching for the meaning of their lives; the title of the program was 'Your life is your goal – your goal is your life?'

        

holding an evening of handcrafting in Advent season on the Kassai street campus with the local student government; the members of the community helped Dóri and Laci prepare the setting and serve people with mulled wine; one of the members, Virág (her name means Flower in English

J

) brought felt and showed people how to work with it; she says there were about 30 people present and they spent a lovely evening together in a Christmas-awaiting mood even though there were a lot of new students who didn't know each other;

       

taking part in the organisation of the Christmas dinner party and spending a great time with the members of the community from the Kassai street campus

        

semester planning and preparation for starting the new community on the Böszörményi street campus

        

holding a leisurely Bible study at Dóri's place during the final exams' session

        

reading and thinking and setting our goals, planning and replanning a lot

        

working on becoming a team

        

making records in their desk diaries and evaluating the things that happened during the semester
I am pretty sure that if I had a glance on their desk diaries, this list would be two times bigger than it is now.
I also hope that the One who gave Dóri and Laci the task and the talent and strength to carry it out, will soon say so: 'Well done, good and faithful servant. You have been faithful over a little; I will set you over much. Enter into the joy of your master.' Because we are looking forward to even more tasks now that the new community on the Böszörményi street campus is going to be started…
Szólj hozzá