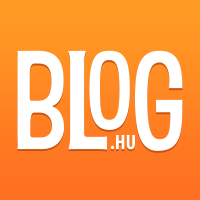 On the 8th and 9th of this month our team "the six" sat down for two days of teamwork and teambuilding. The purpose of these two days was to plan the following semester and end the last one with a short retrospection.
On Thursday we had two brainstorming sessions. On the first one we collected the topics students are interested in. These topics will be the core of the programs Barbi and Dani intend to hold during the following semester on the Egyetem square campus. The topics will also guide Dóri and Laci in their planning for the Kassai street campus and Böszörményi street campus. On the second brainstorming session we listed the main stories about Jesus from Matthew's gospel that will constitute the guiding principle of the following semester's sermons. Pray with us that these sermons will show an accurate picture of Jesus' person!
On Friday we discussed the main strategic questions about the structure of the congregation. We have tried to maintain a healthy balance between the different strata of the congregation at both the Egyetem square campus and Kassai street campus. In order to reach this it is needed to plan further programs accordingly. Also, on the Egyetem square campus the training of more people is needed in order to make them aware of the structure of the congregation and to help them become full-fledged, responsible members of the community.
The other two campuses are at different stages and have different needs. Hence they will share Dóri's and Laci's time and energy resources in equal amount but in different ways. We also talked about human resource questions concerning the Kassai street campus and Böszörményi street campus and we made some restructuring: Zsuzsa will be active on the Böszörményi street campus and Dóri and Laci will also have other people to help them.
After a great lunch our focus was on teambuilding. We started with a game that focused on our behavioral peculiarities in group decision processes and after that we discussed our main frustrations and joys experienced in the last few months.
Although we went home wearily, hopefully these two days shaped us as a team and helped each of us to take a step forward to a clearer understanding of each other and ourselves.
Work hard, play hard.
Thursday night. After two brainstorming sessions.
Szólj hozzá